Taksit Seçenekleri
Tek Çekim
Kredi kartınızdan
1.925,03 TL
çekilecek.
Taksit Sayısı
Aylık Ödeme
Toplam Ödenecek
Tek Çekim

1.949,86 TL

2 Taksit

984,17 TL

1.968,34 TL

3 Taksit

660,93 TL

1.982,78 TL

4 Taksit

499,30 TL

1.997,22 TL

5 Taksit

402,33 TL

2.011,66 TL

6 Taksit

337,68 TL

2.026,09 TL
Taksit Sayısı
Aylık Ödeme
Toplam Ödenecek
Tek Çekim

1.963,53 TL

2 Taksit

984,94 TL

1.969,88 TL

3 Taksit

661,06 TL

1.983,17 TL

4 Taksit

499,30 TL

1.997,22 TL

5 Taksit

402,10 TL

2.010,50 TL

6 Taksit

337,30 TL

2.023,78 TL
Taksit Sayısı
Aylık Ödeme
Toplam Ödenecek
Tek Çekim

1.949,86 TL

2 Taksit

987,64 TL

1.975,27 TL

3 Taksit

661,57 TL

1.984,71 TL

4 Taksit

501,42 TL

2.005,69 TL

5 Taksit

404,18 TL

2.020,90 TL

6 Taksit

339,32 TL

2.035,91 TL
Taksit Sayısı
Aylık Ödeme
Toplam Ödenecek
Tek Çekim

1.963,53 TL

2 Taksit

997,65 TL

1.995,29 TL

3 Taksit

672,16 TL

2.016,47 TL

4 Taksit

501,71 TL

2.006,84 TL

5 Taksit

408,11 TL

2.040,53 TL

6 Taksit

342,33 TL

2.054,01 TL
Taksit Sayısı
Aylık Ödeme
Toplam Ödenecek
Tek Çekim

1.963,53 TL

2 Taksit

997,65 TL

1.995,29 TL

3 Taksit

662,79 TL

1.988,36 TL

4 Taksit

501,23 TL

2.004,92 TL

5 Taksit

401,95 TL

2.009,73 TL

6 Taksit

336,37 TL

2.018,20 TL
Taksit Sayısı
Aylık Ödeme
Toplam Ödenecek
Tek Çekim

1.963,53 TL

2 Taksit

986,58 TL

1.973,16 TL

3 Taksit

663,43 TL

1.990,29 TL

4 Taksit

500,22 TL

2.000,88 TL

5 Taksit

402,99 TL

2.014,93 TL

6 Taksit

337,91 TL

2.027,44 TL
Ürün Açıklaması
DETAYLAR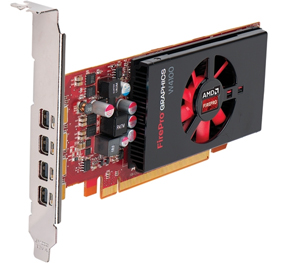 Based on AMD's revolutionary Graphics Core Next architecture like all the other cards in W-Series family, AMD FirePro™ W4100 features four-display support, and offers a perfect solution for users who need a performance boost to address ever-evolving challenges in their workflows.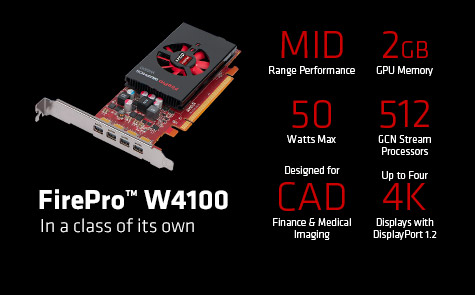 Features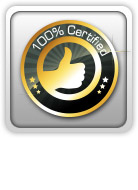 Certified Applications
AMD FirePro™ graphics accelerators are carefully certified by AMD and leading software vendors for use with the most widely used software applications to help ensure stable, optimized performance, outstanding productivity and unbeaten user experiences professionals demand.
Engineering and Design (CAD/CAE/AEC)
Digital Content Creation (DCC) & Digital Media
Geographical Information Systems (GIS) & Visualization
Life Sciences
Oil & Gas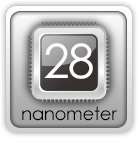 28nm Graphic Core Next (GCN) Architecture
The new 28nm GCN Architecture with more efficient process technology puts more transistors in less space, enabling a dramatic increase in processing power and graphics performance.
Each compute unit can execute instructions from multiple kernels at once
Design for high-utilization, high-throughput, and multi-tasking
Dual geometry Engines for faster triangle ("primitive") processing
First GPU family to fully support OpenCL 1.2 and DirectX 11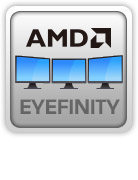 AMD Eyefinity 2.0 Multi-Monitor Technology
The next generation of AMD Eyefinity multi-monitor control technology is here, featuring all-new support for stereo 3D, universal bezel compensation and brand new display configurations.
AMD Eyefinity 2.0 Enables:
Easy multi-display setup and customization
Virtually unlimited number of display devices
Stereo 3D-multi-display stereoscopic 3D support via DisplayPort 1.2
16K x 16K maximum display group resolution-output up to 268 Megapixels per GPU

Full 30-Bit Display Pipeline
With a full 30-bit display pipeline producing more than one billion colors (10-bit per RGB component). The AMD FirePro™ is ideally suited for applications that benefit from accurate color reproduction and superior visual quality.

PowerTune
This state of the art power management technology provides direct control over GPU power usage. Applications enjoy ultimate performance with dynamic clock optimization, while minimizing workstation energy usage .

AMD ZeroCore Power Technology
AMD ZeroCore Power Technology is the AMD exclusive innovation. Up to 95% idle power reduction by shutting down GPU.

Quad HD Display Support (4K Support)
4K (4096 x 2160-pixel) support for ultra-high-resolution display devices and advanced configurations through DisplayPort 1.2 and AMD Catalyst Pro drivers ensures future-forward compatibility for advanced workflows.

Projector Overlap Support
Easily refine display alignment settings when configuring multiple, high resolution display devices or projectors.

Discrete Digital Multi-Point Audio (DDMA)
DisplayPort 1.2 simultaneously outputs multiple, independent audio streams.

Bezel Compensation
Stretch display resolutions to prevent bezel interference and image distortion when displaying a single large image across multiple displays.

Partially Resident Texture (PRT)
Graphics memory behaves as a hardware-managed cache. Data can be streamed in on demand.

Video Codec Engine (VCE)
Powerful, "fixed-function" multi-stream hardware dramatically improves the performance of H.264 HD encoding for a range of applications and pipelines.

HydraVision
Use HydraVision to manage desktop displays and workspaces in multi-display environments:
Explicitly set the behavior of pop-up windows and dialogs in different applications though Desktop Manager.
Provide multiple layers of the desktop workspace through Multi Desktop.
Restrict application window placement across multiple desktops through HydraGrid.

Display Output Post Processing
Display Output Post Processing, or D.O.P.P., provides software applications with access to a FirePro GPU's framebuffer before content reaches the card's signal output stage. This functionality enables ISVs and OEMs with added flexibility and performance they can leverage to create new, exciting and innovative methods for creating and displaying visual content.

AutoDetect Technology
AMD FirePro™ products incorporate a unique AutoDetect technology. As users open new 3D applications, or move between them, optimized AMD FirePro™ graphics driver settings are automatically configured for maximum performance, no matter what the user's workflow demands.

Low Power Consumption
AMD is devoted to saving energy, and see to it that their products provide customers with the highest efficiency possible through sophisticated design. AMD is working with their customers to protect Earth's vital resources. AMD's FirePro™ workstation graphics cards is your best multi-monitor systems and low-cost electricity idea.

Low Profile Design
Enables flexible installation in a variety of computing systems, from small form factors to full-height systems.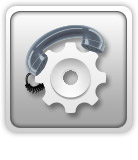 Warranty
Professional and Customized Warranty and Support
Long Product Life Cycle: 3+ Years
3-Year Limited Warranty
Enterprise-Level Support
E-Mail Access to dedicated Technical Support
Advanced Parts Replacement Option
Teknik Özellikler
| | |
| --- | --- |
| EAN | AMDFP100505979 |
| Slot Tipi | PCI-Express x16 3.0 |
| Kullanım Alanı | Profesyonel (3D, CAD/CAM) |
| Grafik İşlemci Üreticisi | ATI (Radeon/Firepro) |
| Grafik İşlemci Ailesi | FirePro |
| Grafik İşlemcisi | W4100 |
| Bellek Kapasitesi | 2 GB |
| Bellek Tipi | DDR5 |
| Bellek Hızı | Hayır |
| Bellek Veriyolu | 128-bit |
| DirectX Uyumu | Direct 11.2 / 12 |
| Görüntü Çıkışları | DVI, Mini DisplayPort |
| Görüntü Çıkış Sayısı | 4 |
| Ek Özellikler | EyeFinity, Low Profile |
| GPU Çekirdek Hızı | 630 MHz |
| Paralel İşlemci Sayısı | Hayır |
| Paralel İşlemci Hızı | Hayır |
| Soğutma | Fanlı |
| Max. Çözünürlük | 4096x2160 |
| Harici Güç Girişi | Hayır |
| Güç Tüketimi | 50W |
| Kutu İçeriği | Hayır |
| Garanti Süresi | 2 Yıl |
| Üretici Kodu | W4100 |